In the Carolan's Rambles project, all students of Coole Music & Arts had the opportunity to work with Galway Conductor Sinead Hayes to discover the life and music of blind Irish harpist Turlough Carolan. The project took place from March - June 2021.
Each group met Sinead for two workshops delivered via Zoom. In workshop 1 the groups learned about the extraordinary life of Turlough Carolan, who forged a successful career as a professional musician in the west of Ireland 350 years ago. In this first workshop they were also introduced to a Carolan composition and an Irish traditional tune, both of which had been carefully chosen to match the playing level of the group.
In the weeks following workshop 1, the groups worked with their Coole Music teachers to learn the Carolan tune and Irish traditional tune. Practice tracks and short lesson videos were also provided to help with learning the tunes. 
Each musician is also given an opportunity to creatively engage with the life and music of Carolan through artwork, poetry, creative writing and composition, through a specially tailored downloadable activity book (see below for examples). 
Each group then met with Sinead for a second workshop in which we found out about each young musician's progress with the music and their creative responses. The creative responses and original compositions will be collated into two online publications. The young musicians will recorded a video of themselves playing both the Carolan tune and the Irish traditional tune, playing along with a live backing track with Sinead on fiddle and piano.
The videos and audio recordings will be collated and released as an online video and geolocated sound walk around Gort on 21st June 2021.
We are grateful to the Eimear Noonan Memorial fund and Arts Council Ireland for their support of this project.
Feedback on carolan's rambles
"

Brilliant project which we have thoroughly enjoyed"
"

A lovely experience, challenging and yet rewarding"
"

It was a fantastic opportunity for the children to be part of this wonderful project. Thank you!"
"

It was very interesting and I learned lots!"
Sample resources......
Please see below for some of the sample resources included in the workshop and project....
Choir Sheet Music, PRactice Tracks & Activity Book
Choir - Fanny Power
Sølstrek Music : Contemporary Music with a Celtic Edge
0:00/3:04

0:00/3:22

0:00/3:22

0:00/3:22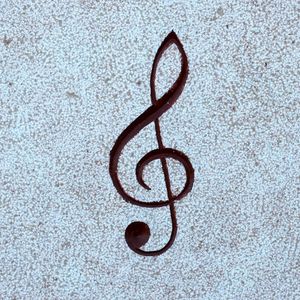 Whistleblowers Music, Recordings & Activity Book